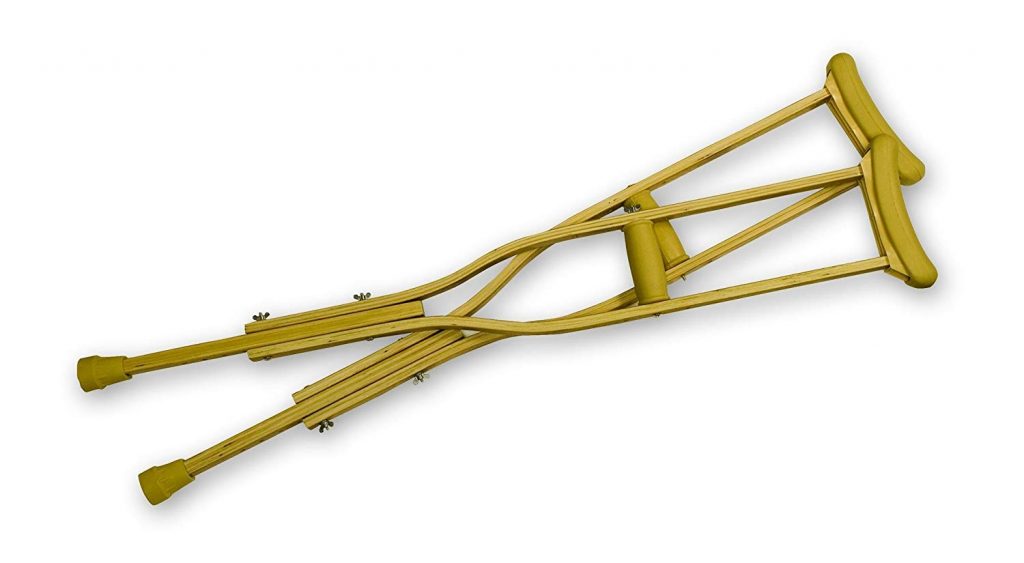 Well, not exactly. Let me explain.
Mic stands take a beating. Particularly if you don't have a case for them.
Pitched into car trunks or the back of a van, dragged up the stairs, thrown at an audience member, etc., they live a hard life.
For the most part, the base and the tubes can stand up to abuse, but the threads that hold the mic clip or accessories can't. The threads are delicate, and if they are ruined, they are useless (except for throwing at an audience member).
A simple way to protect those threads is with a crutch tip. The standard thread on most stands can be securely covered with a 3/4″ crutch tip or furniture leg tip.
You can get them in any hardware store.
GoodBuyGuys.com, your source for gaffers tape, batteries, extension cords, tie line and lots more.
Harrison Bros.com
47 N. Chatham Pkwy.
Chapel Hill, NC 27517
Voice 800-327-4414
Local 919-968-6651
Fax 800-327-6651
Email sales@harrisonbros.com